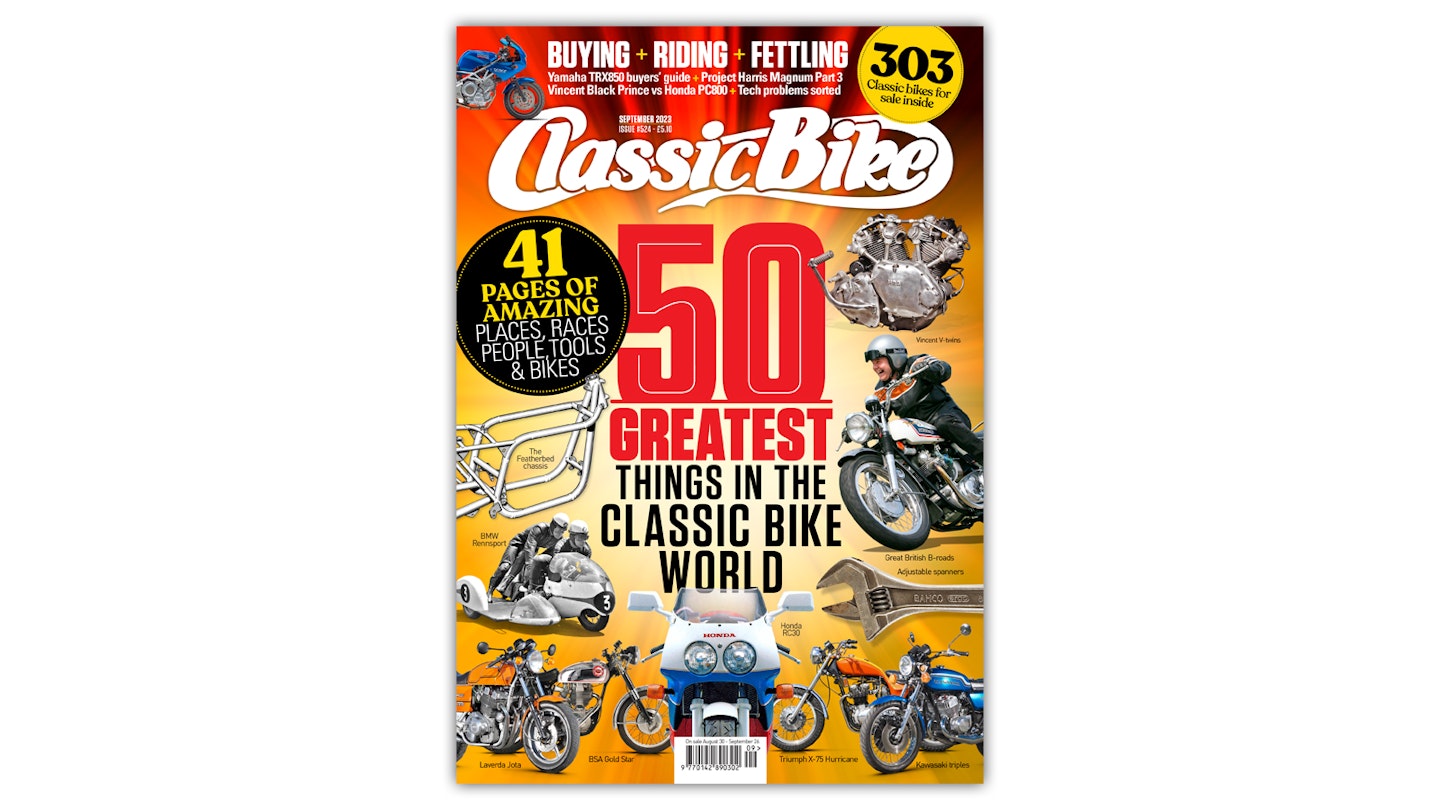 For the September issue, Classic Bike has gathered together the 50 Greatest Things In The Classic Bike World – a countdown that includes some well-loved favourites along with a few surprises.
What we can reveal is that it includes proof that riding classics is good for your mental health and general wellbeing, a philosophical treatise on BSA Gold Star ownership and top-flight Grand Prix journalist Mat Oxley on why the Honda RC30 was a giant leap forward for motorcycles.
We can't reveal any more than that – you'll have to read the mag to find out the rest. But we can confirm that the issue also includes all the workshop tips, market analysis and ongoing updates on the team's regular rides and projects that Classic Bike readers have come to expect and enjoy.
The September issue of Classic Bike is out now at all good newsagents, or why not subscribe?