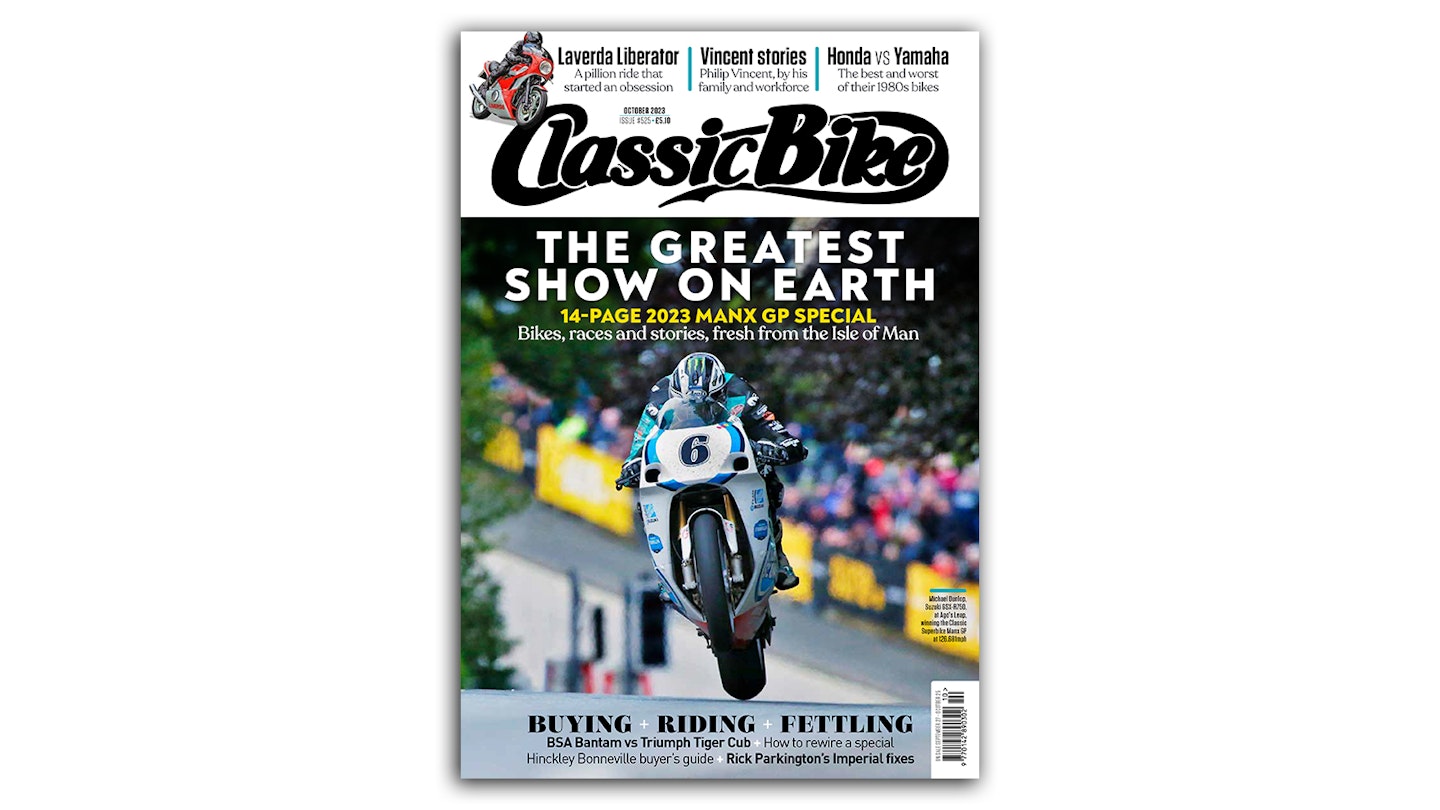 The October issue of Classic Bike takes a trip to the Isle of Man for the Manx Grand Prix, reporting on all the thrills of the racing and the great diversity of bikes and riders that make the pilgrimage.
You'll also find tales of famous British V-twins from Vincent and Hesketh – as well as a very intriguing road test of a Douglas MkV. For fans of Italian metal, a very special Jota is taken on an intense ride, while power games of another kind are covered in the Honda v Yamaha wars of the 1980s, featuring the models that stood toe-to-toe.
All that, plus the latest on the Harris Magnum project, and the usual workshop tips and market insights.
The October issue of Classic Bike is out now at all good newsagents, or why not subscribe?