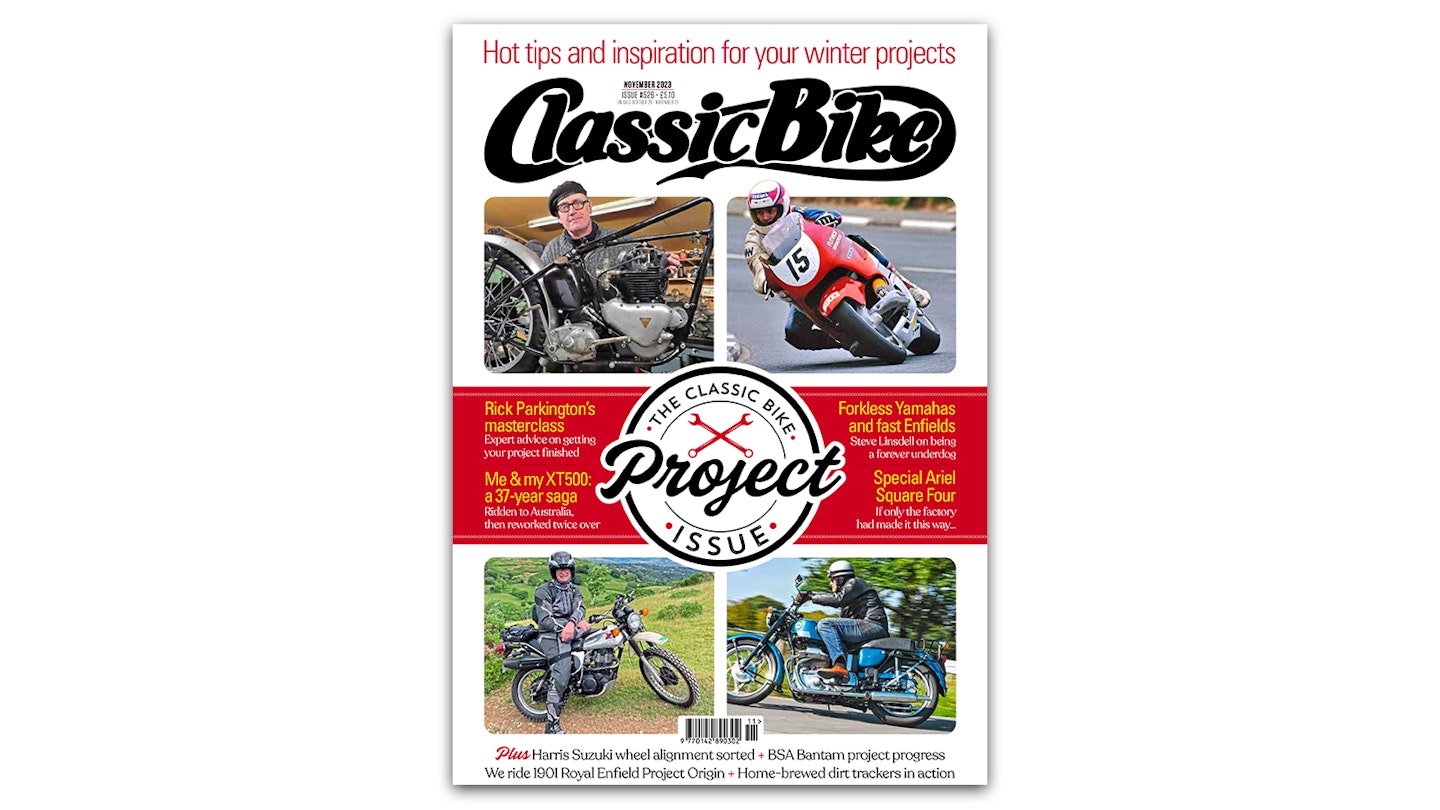 Projects is the theme of the November issue of Classic Bike, with hot tips and inspiration for winter rebuilds. For first-time Projecteers, there's advice from in-house expert Rick Parkington on how to go about the process – from purchase to completion. And there are the tales of those who have completed their own projects – from a very special Ariel Square Four to the 37-year saga of a Yamaha XT500 owner who rebuilt his bike twice after riding it to Australia.
The magazine also reports on – and rides – Project Origin, Royal Enfield's recreation of the company's first motorcycle which was originally built in 1901. All this and updates on the team's projects – Harris Magnum and BSA Bantam – along with the regular tales, hints, tips and insight on the classic bike world.
The November issue of Classic Bike is out now at all good newsagents, or why not subscribe?