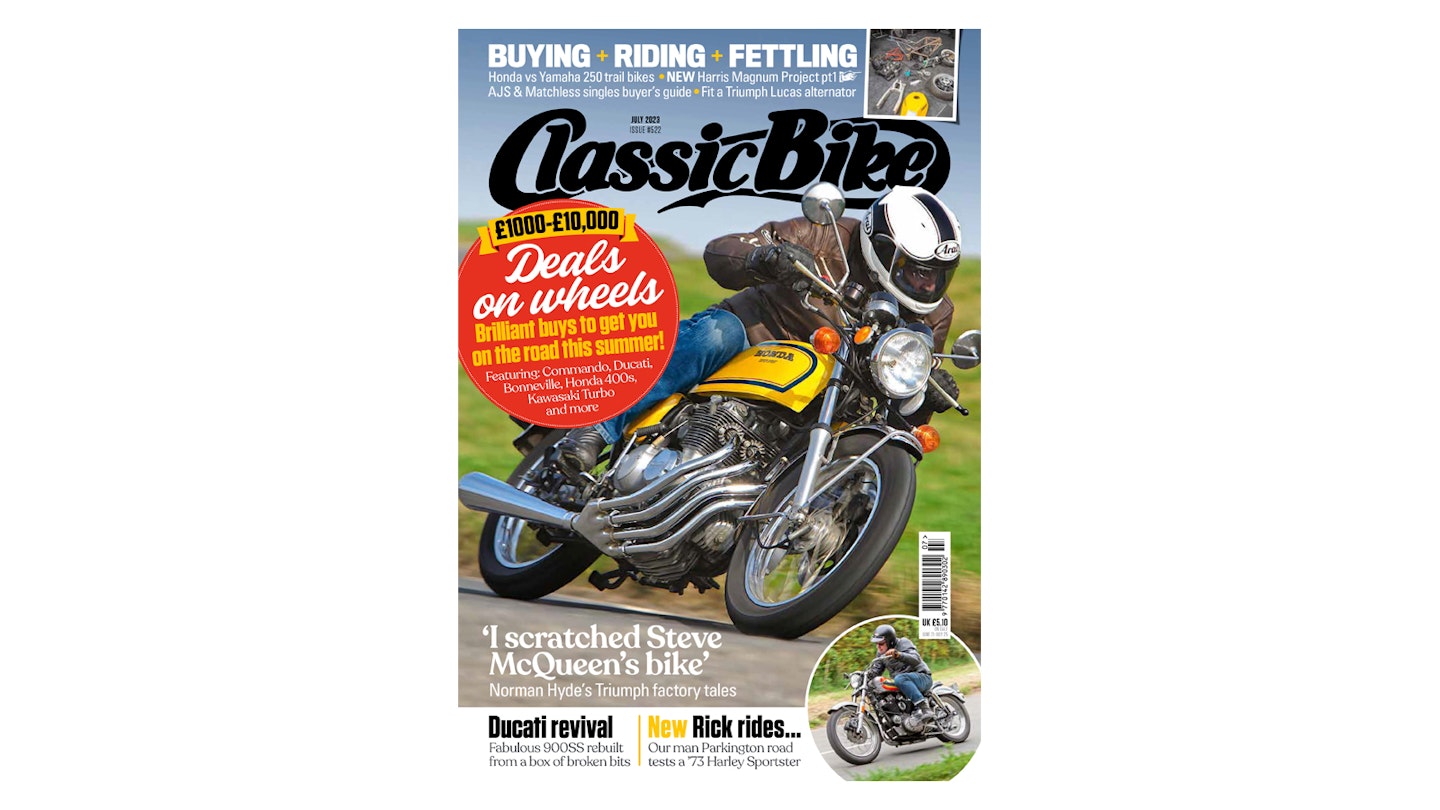 If you feel like buying a classic motorcycle to jump on and ride this summer, the July issue of Classic Bike has just the answer for you. The magazine's experts have selected their choice of the best current models to buy in 10 different price categories, from up to £1000 to £10,000 – and with everything from British singles to Japanese multis, there are bikes for all tastes and budgets. Elsewhere in the magazine, there are road test of Honda's original street scrambler, the CL250, a gorgeous 1992 Ducati 900SS that was restored back to life after a catastrophic engine failure, and even a Harley-Davidson Sportster ridden by Harley first-timer Rick Parkington. All this and the usual market analysis, workshop tips and fixes, along with a new project bike – a Harris Magnum 2 – makes for a must-read in the sunshine.
The July 2023 issue of Classic Bike is out now, or why not subscribe?
Choose from three Classic Bike subscription options;
Print subscription incudes 12 issues per year delivered to your door with free UK delivery (overseas postage rates apply
Digital subscription includes all the magazine content to read on your desktop or digital device, plus access to Member-only rewards, discounts and prizes and receive a monthly e-newsletter from the editor
Print + Digital subscription includes both!
Choose your Classic Bike subscription here