The February issue of Classic Bike enters a parallel universe, exploring thealternatives to the traditional British parallel-twin motorcycle with assessments of similarly-powered bikes from the likes of Kawasaki, Benelli, Yamaha, Laverda and Indian. Also inside, there's the touching tale of a father and son's shared passion for motorcycles, reflected in the son's inheritance of his dad's Norton Model 7.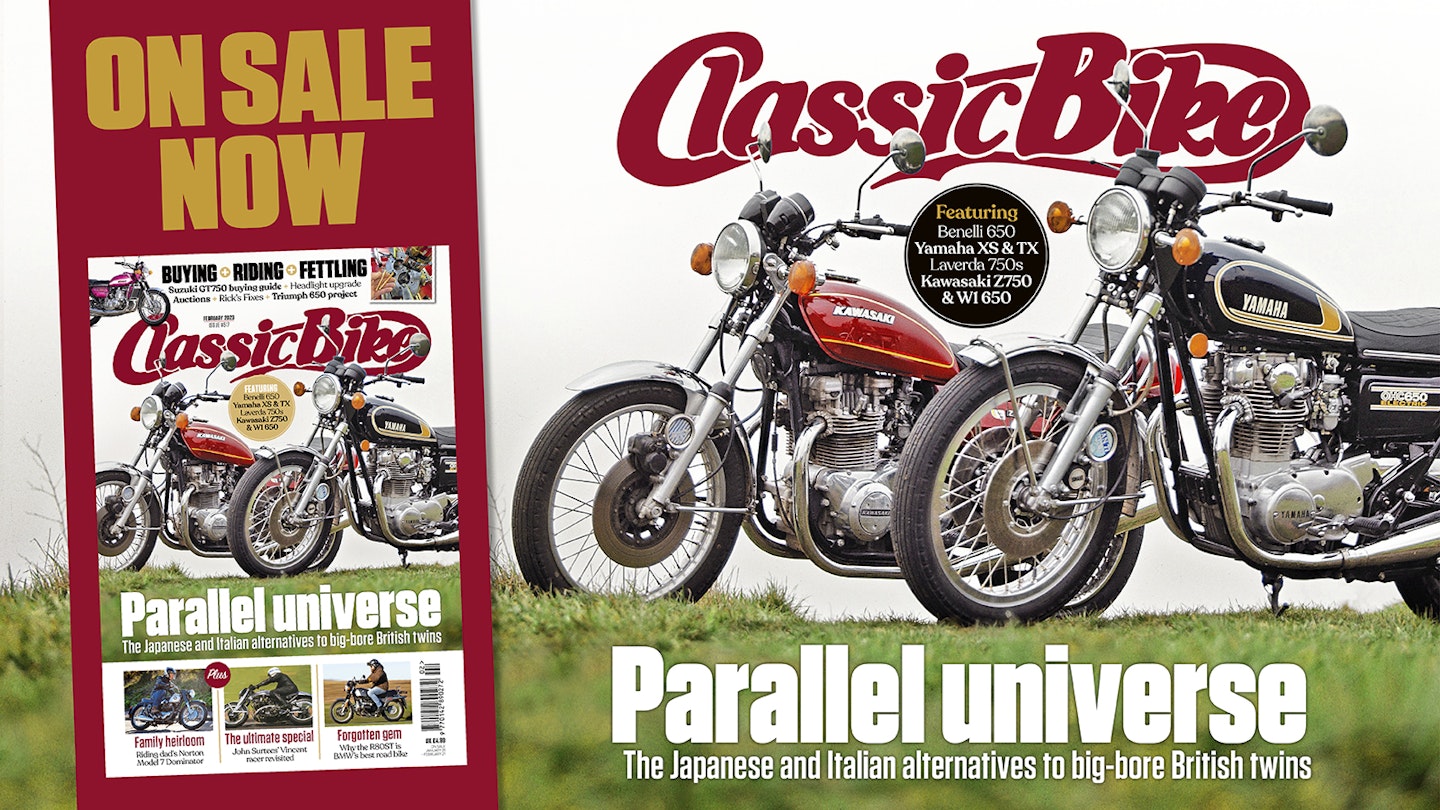 There's also an example of the world's oldest production motorcycle, a 129-year-old Hildebrand & Wolfmuller, being put up for auction, Roy Orbison on a motocross bike,a look at BMW's R80ST… and a John Surtees test of his own fabulous Vincent special racer.What with all this, plus a new-look buying and selling section to help with that classic bike purchase, and you can't afford to miss February's Classic Bike.
If you're not already a Classic Bike Member, why not try our Digital Membership for just 99p? A Classic Bike Membership includes exclusive stories that put you in the seat of history's greatest bikes, incredible racing tales from days gone by and restoration accounts from our staff, expert contributors and readers.