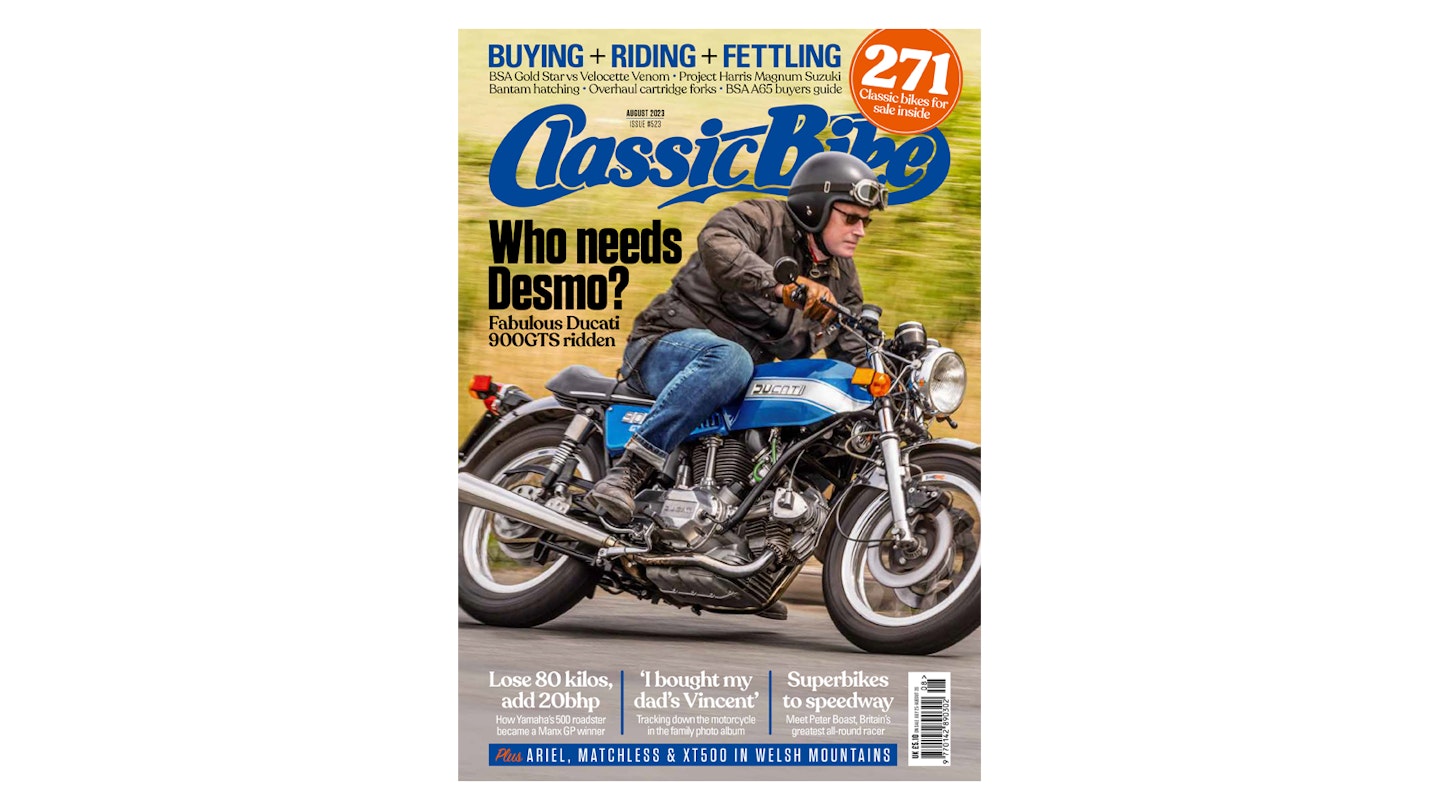 The August issue of Classic Bike magazine heads to the off-road trails of Wales, with members of the team using their bikes to retrace the route of the 1961 International Six Day Trial.
On a more hardcore sporting note, there's the tale of how a portly Yamaha TX500 was turned into a Manx Grand Prix winner, while there's also the story of another very personal success – how David Lancaster tracked down and bought his father's old Vincent Rapide.
The Ducati 900GTS gets a free-thinking road test and the magazine's project Harris Magnum starts to take shape elsewhere in its pages. Along with readers' nostalgic tales and photographs, plus workshop tips and solutions, August CB makes for great summer reading.
The August issue of Classic Bike is out now at all good newsagents, or why not subscribe?
Choose from three Classic Bike subscription options; Print, Digital or Print+Digital.