Join us with a subscription to Classic Bike as a treat to yourself or as a gift this festive season.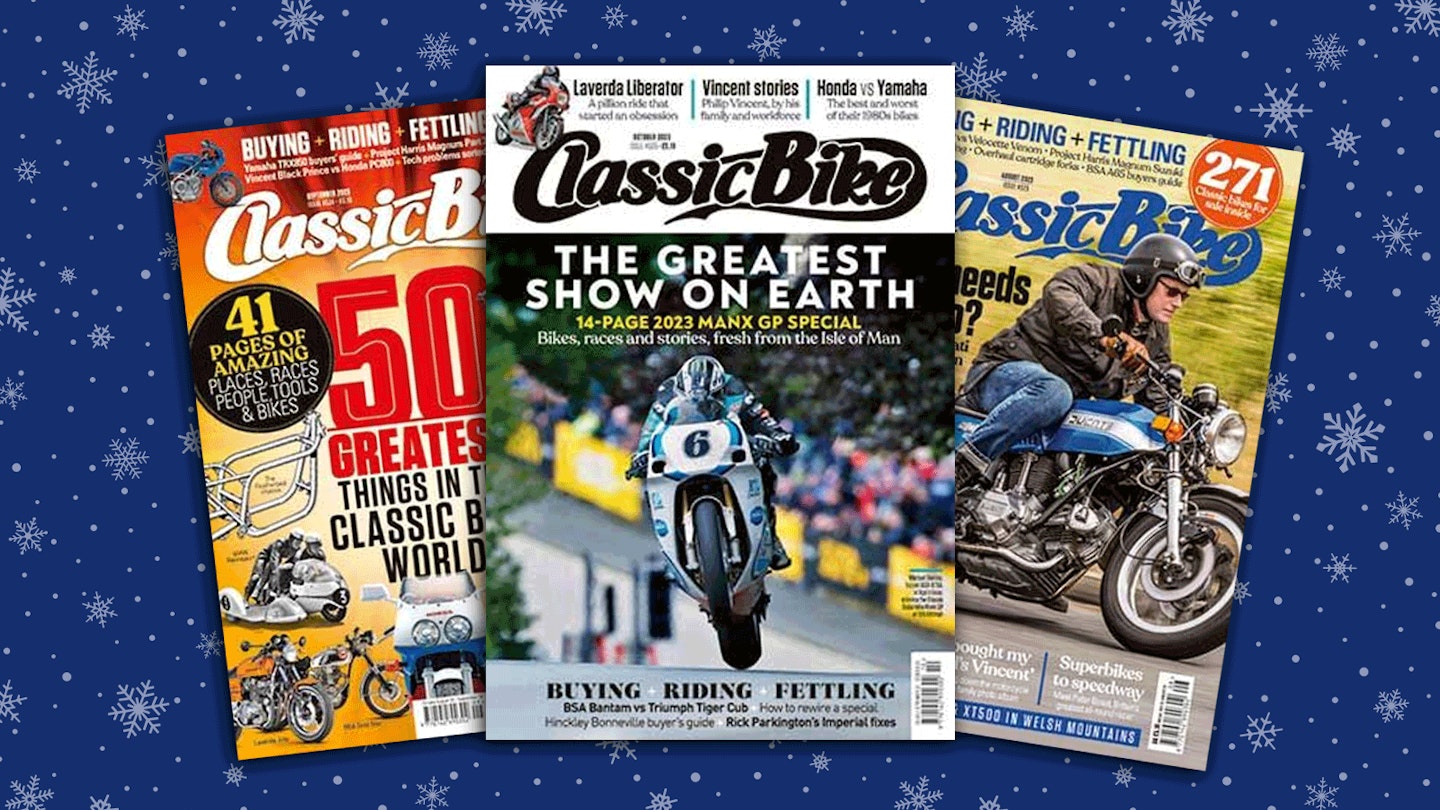 Classic Bike magazine is packed full of real motorbikes you love to own and ride from the 1960s onwards, helping you buy, fix and improve the bikes in your shed. Every issue is packed full of great bikes, rebuild projects, practical workshop tips, buying advice and fantastic tales of full-noise, high-octane, unfiltered motorcycling.
With Classic Bike's regular event listings, getting out and about on your classic motorcycle has never been easier, plus our resident spannering supremo Rick Parkington provides fixes for all your classic fettling needs.
Make the most of our seasonal special offer and get the first six months of ­­­Classic Bike for just £19.99 when you subscribe. Plus, get FREE UK delivery to your door every month. If you're purchasing as a gift, you'll have the option to send an e-card to let them know their gift is on the way!