If a pilot hole isn't drilled central, you can't correct it with a twist drill. Even in a lathe, the drill bit will simply follow the pilot and run off centre, spoliling the job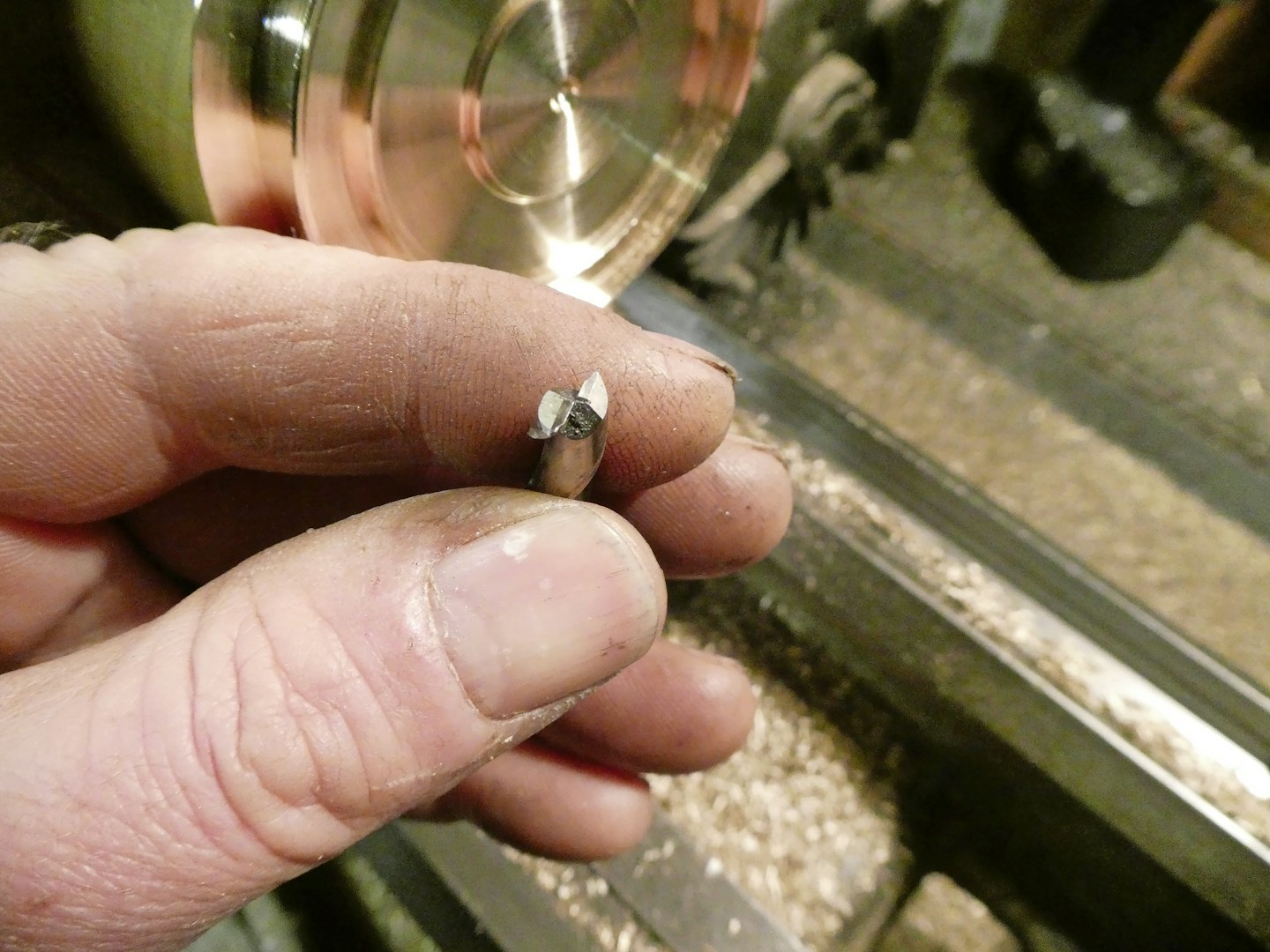 This is a 'slot drill' from a milling machine; it's like a flat-ended drill bit. No pointed tip means it doesn't drill easily without a pilot – but neither will it follow an off-centre hole.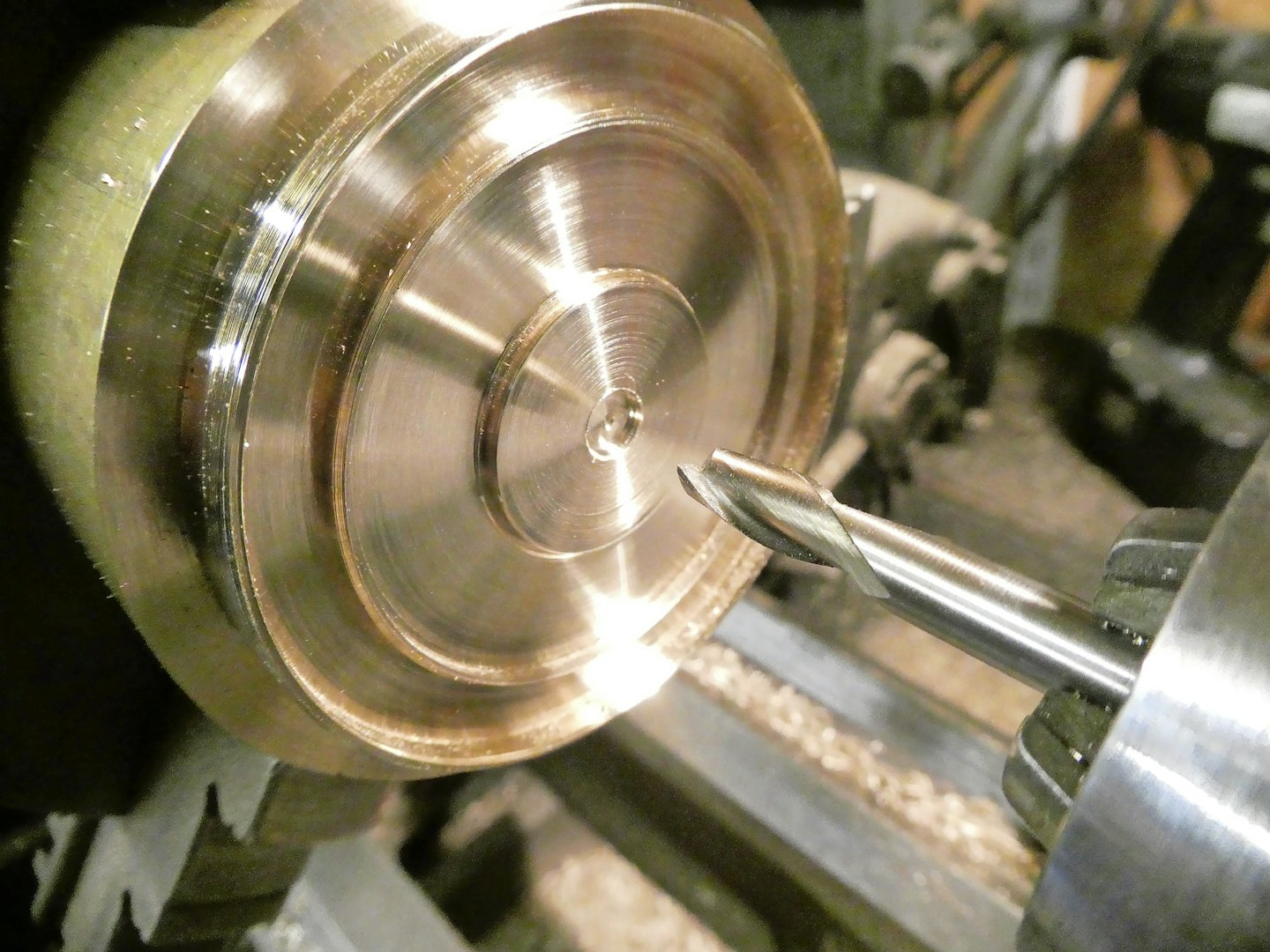 Aimed at the true centre of this brass bar, it has managed to enlarge the hole, while staying on course to remove the off-centre pilot hole and, in the process, leaving a flat surface to try again.
A centre drill like this has a small tip and a thick, stubby shank, so you can apply enough force to start the new pilot hole without the flex that causes a small-diameter drill bit to run off centre.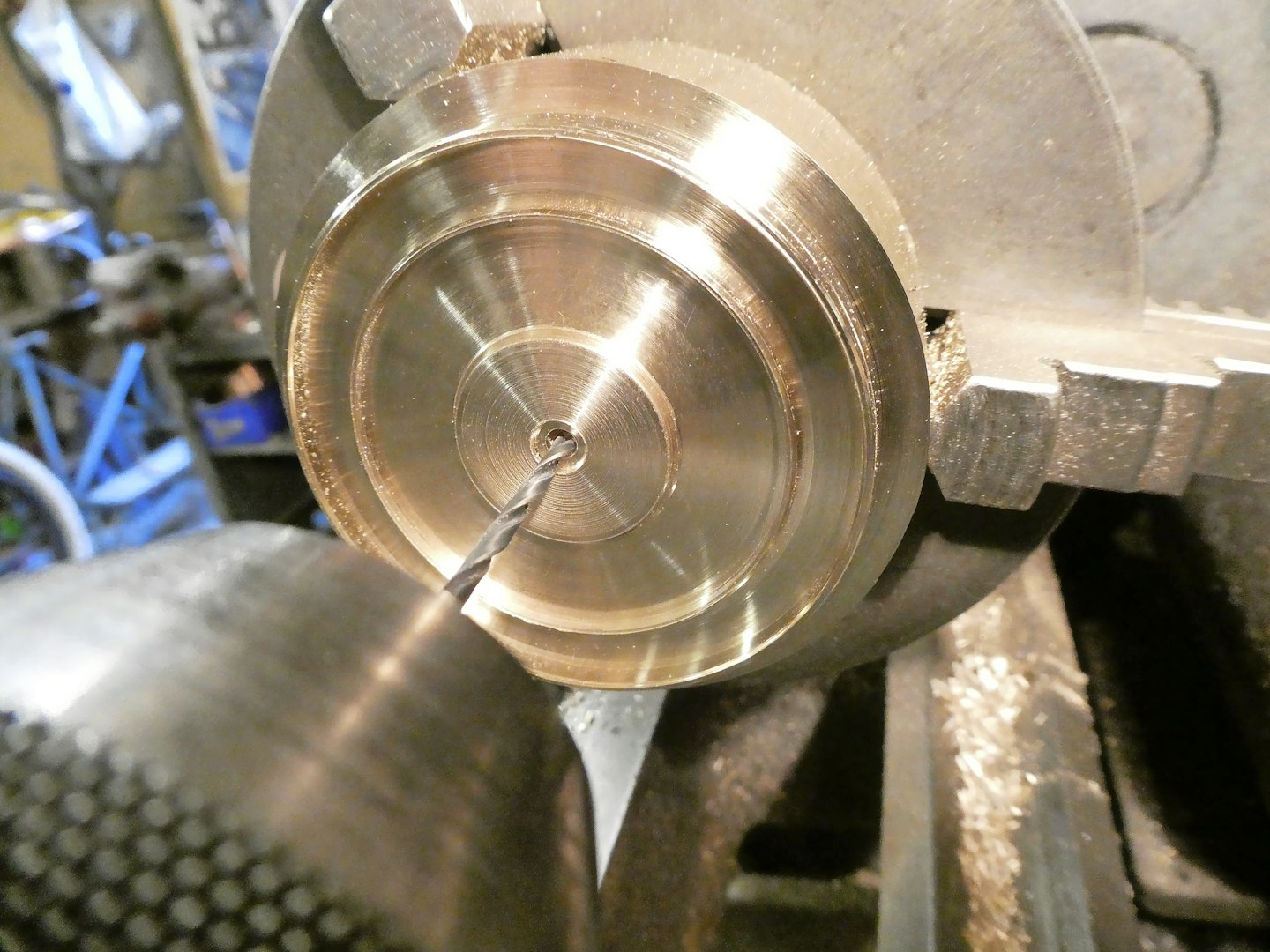 Now a small-diameter bit has a straight hole to follow and can be used to drill the full pilot depth. This drill is slightly bent, but even so with a properly central pilot, it will follow the hole and drill straight..