Fifty years after launch, Triumph's 750 Bonneville makes more sense than ever. But can it convince a diehard 650 fan?
Words Bob Dixon. May 2023 Edition.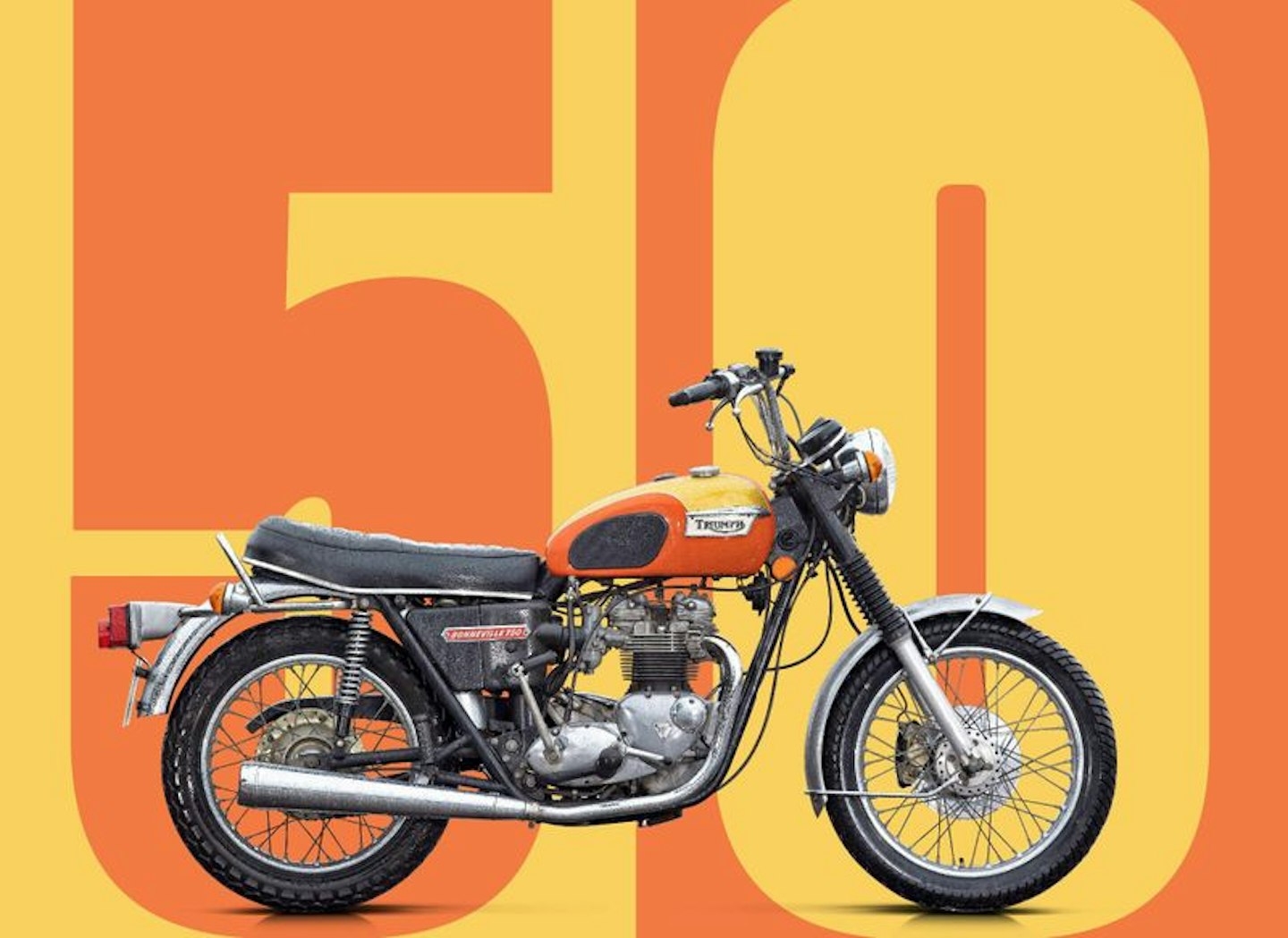 Time has been kind to the T140. Yes, it was fundamentally just attempt to extend the life of the Bonneville and Tiger without incurring excessive R&D costs. And yes, its production run spanned a tumultuous decade of strikes. But the T140 looks good, has 750cc of kick and - crucially - is a lot cheaper than its 650cc predecessors.
The last time I rode a big Triumph twin was back in the '70s, when I owned a '67 Bonneville which I loved. Could I be tempted by this well-preserved 1973 T140V which belongs to T140 guru Andy Orton? With its wire wheels, fork gaiters, simplistic graphics and straightforward, uncluttered design, it looks pleasingly like a '60s throwback. Only the front disc brake, wide handlebars and five-speed gearbox confirm it's a bike born in 1973.
Triumph's new bike had a character distinct from the earlier T120, but its roots were closely linked to the final versions of the 650cc machine. The later 650cc version came with oil-in-frame chassis - and from '72, had a five speed 'box as an option. Just pushing Andy's T140 out of his garage, it's clear the bike's roots are from the lithe 650 - it feels light. The fact that it was about 100lb (45kg) lighter than an equivalent Japanese four must have persuaded plenty of buyers to keep buying British.
Continue reading Bob Dixon's verdict in the May 2023 Edition of Classic Bike magazine, or get instant access on your device for only 99p.